Become a Medical Assistant in 16 Weeks
Gain the knowledge and skills you need to start your career as a certified medical assistant, working closely with doctors, nurses, and nurse practitioners to support patients throughout their care journey.
Measure vital signs, such as blood pressure
Assist providers with exams and procedures
Schedule patient appointments
Record patient history into electronic medical record systems (EMR)
Prepare samples for laboratory tests
ABOUT THE MEDICAL ASSISTANT BOOTCAMP

Eligibility Requirements
High School Diploma or GED
Web browser with internet connection
Course registration and payment

Cost & Included Materials
$3,450
Instructor-led video-based training
eBooks: Elsevier - The Clinical Medical Assistant, 14th Edition
CCMA exam fee

Student Services
Mentorship from expert coaches
CCMA Certification Exam Prep
6-month post-program access to career coaches
What Will I Learn?
Our medical assistant bootcamp combines self-paced online learning and on-the-job training to prepare you to land a job within weeks.
Course 1: General Orientation
Course 2: Anatomy and Physiology
Course 3: Medical Terminology
Course 4: Medical Law and Ethics
Course 5: Human Relations
Course 6: Pharmacology
Course 7: Administrative Processes
Course 8: Clinical Procedures
Download the syllabus to view all courses and requirements.
Preparing for the Medical Assistant Certification Exam (CCMA)
Our online program and expert coaching prepares you for the nationally-recognized clinical medical assistant certification (CCMA) through the National Healthcareer Association's (NHA).
Meet Your Medical Assistant Instructors
ERIN NEWTON

Erin Newton is a highly skilled healthcare professional with 20+ years of experience. She currently holds the position of Assistant Professor at a Nursing College and has previously served as a Core Clinical Instructor at Children's Mercy Hospital. Erin's career is dedicated to pediatric nursing, she has traveled as a traveling nurse and made a difference in the lives of children and families. She holds a Masters of Science in Nursing Education from Walden University, a Bachelors of Science in Nursing from St. Luke's College of Nursing and is currently pursuing a Family Nurse Practitioner Certificate at the University of Missouri- Kansas City. She has participated in medical mission trips to Africa and is an inspiration in the field of nursing.

Aaron Shaw

Aaron graduated from the University of Utah with a Bachelor's in Nursing. In college, he was selected as a student nurse valor at the VA Medical Center where he went in to work and manage the ICU and Med/Surg units. He then earned a Masters in Nursing Healthcare Systems Leadership through Grand Canyon University. He has managed medical units and care teams for more than 10 years and has a passion to help the nursing and allied health professionals find passion in the field, develop their clinical and professional skills, and become better caregivers. In addition, his hands-on approach to leadership has positioned him to be a valuable healthcare administrator.

Brandi Burgin

Brandi is an accomplished and results-oriented Nurse professional committed to excellence and preeminence in healthcare organizations learning and talent development, leadership development, and team member career development. With nearly 20 years of experience in healthcare technology and clinical education, she has demonstrated success in designing and developing training programs, conducting classroom and virtual instruction, and creating systems that are effective and efficient. In addition, she was instrumental in designing, building and implemented an upskilling program for over 200 medical assistants that reduced turnover by more than 20% in just one year.
Career Possibilities for Clinical Medical Assistants
Clinical medical assistants are in high demand, with job opportunities growing every day. Health Tech Academy's medical assistant bootcamp prepares you to work in physician's offices, hospitals, outpatient clinics, and a variety of other healthcare facilities.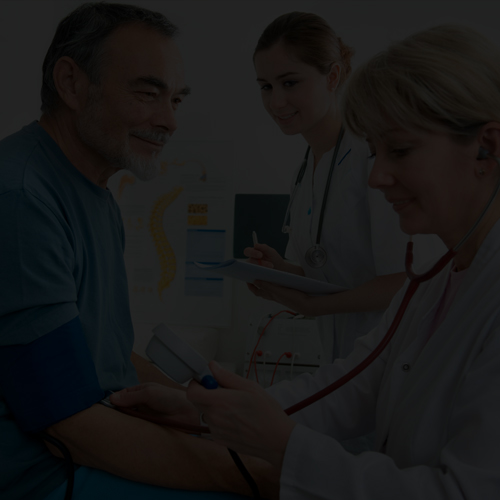 Physician Offices and Medical Clinics
see more
Physician Offices and Medical Clinics
Medical assistants working in physician's offices assist doctors and nurses with scheduling patient appointments, collecting patient information, and recording vital signs. More than half of all medical assistants work in this setting.
Average Annual Salary: $37,610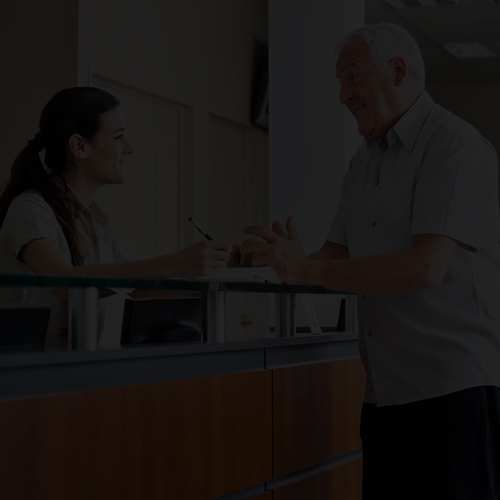 Hospitals
see more
Hospitals
For individuals who thrive in high pressure situations or require schedule flexibility, working in a hospital may be the right fit. Medical assistants working in hospitals will often perform both clinical and administrative tasks, including urgent patient care.
Average Annual Salary: $39,550
Outpatient Care Centers
see more
Outpatient Care Centers
Medical assistants in outpatient care centers may assist with minor surgeries and procedures, perform lab tests, or provide mental health care depending on the facility.
Average Annual Salary: $44,680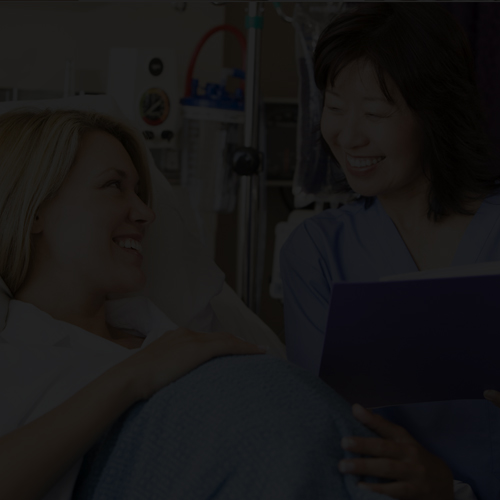 Other Healthcare Facilities
see more
Other Healthcare Facilities
Medical assistants are also needed in a variety of healthcare settings, including pediatrics, OB-GYN, chiropractic, diagnostic laboratories, and clinical research. These roles may require additional training or certification and may include either clinic or administrative tasks or both.
Average Annual Salary: $38,190
Free Career Assessment
Is medical assistant the right career path for you? Take our free career assessment to determine which healthcare career path is the best fit for you.
*All salaries according to 2021 estimates released by U.S. Bureau of Labor Statistics.
WHY CHOOSE HEALTH TECH ACADEMY?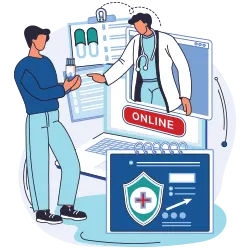 Flexible
Learn on your schedule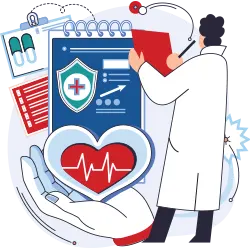 Efficient
Job ready in 16 weeks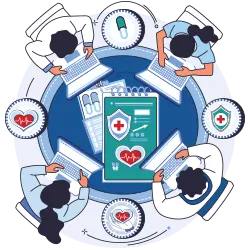 Personalized
1:1 coaching and mentorship to help you succeed
Clinical Medical Assistant Program Comparisons
| | | Community College | Online Colleges |
| --- | --- | --- | --- |
| Program & Tuition Cost | $3,450 | $2,000 to $10,000/year | $3,000 to $10,000/year |
| Books, Materials & Fees | Included | + $500 to $2,000 | + $500 to $2,000 |
| Certification Exams & Fees | Included | + $100 to $160 | + $100 to $160 |
| Job Ready Timeline | 4-6 months | 1 to 2 years | 6 months to 2 years |
| 100% Online | | | |
| Schedule Flexibility | | | |
| 1-on-1 Coaching & Mentorship | | | |
| Job Placement Assistance | | | |
| Clear Path to Certification | | | |
| No Travel Requirements | | | |
Medical Assistant Training Program FAQs
What do Certified Clinical Medical Assistants (CCMA) do?
Clinical medical assistants work alongside providers to provide quality patient care, such as registering patients, updating patient health records, administering injections or medications, and assisting with exams or procedures.
What is CCMA certification?
A Certified Clinical Medical Assistant (CCMA) is the nationally recognized certification for medical assistants. Some states require certifications, while others do not; however, most employers prefer, if not require, CCMA certification.
Can anyone take the medical assistant certification exam?
No, there are criteria you must meet to be eligible for the NHA's CCMA exam. You must have your high school diploma or GED and you must complete an eligible training program, such as Health Tech Academy's Clinical Medical Assistant Bootcamp. Students who complete the Clinical Medical Assistant Bootcamp are eligible and well-prepared for the certification exam.
How do I get my CCMA certification?
Upon successful completion of the Clinical Medical Assistant Bootcamp, students should apply for the exam provided by the
National Healthcareer Association.
Are medical assistant healthcare professionals?
Yes, medical assistants are healthcare professionals. They play a vital role in providing quality patient care by assisting providers, answering patient questions, and maintaining accurate patient records.
What technology do I need to complete Health Tech Academy's medical assistant training program?
Our medical assistant training program is online, so you'll need access to a computer, as well as a reliable internet connection.
How long is the medical assistant training program?
Health Tech Academy's clinical medical assistant training program is self-paced but designed to be completed over the course of 16 weeks. (That's significantly less than many medical assistant training programs!)
Will the medical assistant bootcamp help me get a job
Absolutely! Certified medical assistants are in high demand and Health Tech Academy's team of career coaches are here to support you through the certification process, resume building, and mock interviews. With our efficient, engaging learning environment, you'll be ready to land a job in a matter of weeks.
How much do medical assistants make?
Salaries range based on certification status, experience, and location. The average annual salary of a medical assistant is
$37,190.
Completing Health Tech Academy's certified medical assistant training program can help improve your earning potential by giving you in-demand knowledge and skills, career mentorship, and prepare you to obtain the industry-recognized CCMA credential.
Do I need healthcare experience to start the medical assistant training program?
Do I need healthcare experience to start the medical assistant training program?