The healthcare field needs qualified, compassionate people to care for patients, their families and communities. Health Tech Academy's bootcamps and certification programs prepare you for success in emerging healthcare professions. With the Health Tech Academy team dedicated to your success, you can land the healthcare job of your dreams.
Whether you're starting out or making a switch, Health Tech Academy is a better path to a meaningful career in healthcare.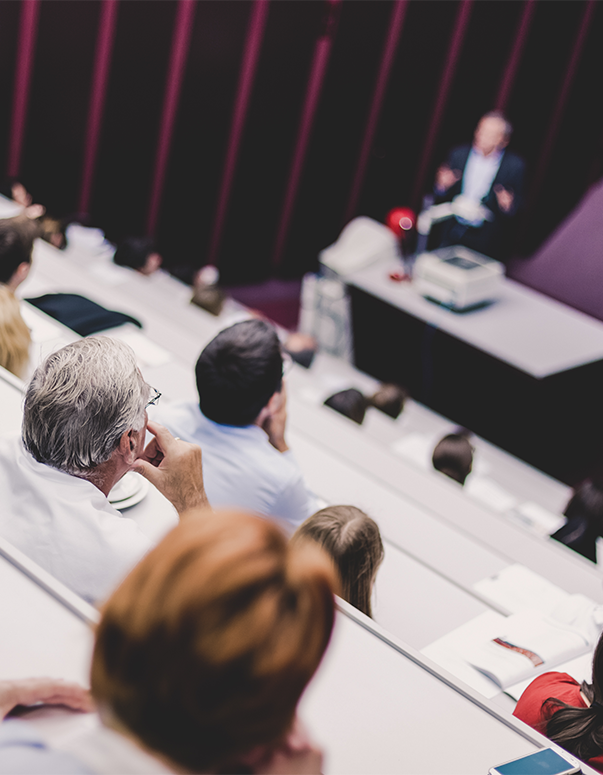 If you're passionate about helping people in your community, healthcare is the right industry for you.
HealthTech Academy focuses on getting you job-ready with the knowledge and skills top healthcare organizations seek for emerging roles in their organizations. Our bootcamps and certification programs prepare you through a unique combination of education, career support and mentorship.
The results: You're ready to take on meaningful work helping patients from the frontline or behind the scenes.
Ready to take the next step toward a career in healthcare? Learn how Health Tech Academy puts you on the right path.

Industry-aligned training
All online healthcare training is not equal. We've designed our healthcare training programs to give you both the knowledge and clinical skills that top healthcare employers love to see in entry-level employees.
Learn about our programs

Flexibility to fit your life
Whether you're just starting out or trying to make a career switch, we know healthcare training needs to fit into your life and schedule for you to be successful. That's why our online programs offer you access anywhere, anytime.
See a sample schedule

A dedicated team for you
Each step of the way, from enrollment through your job search, you've got a team of dedicated professionals to help you get the results you want.
Meet your team
What makes Health Tech Academy different?
We support you through your entire journey to make sure you achieve your healthcare career goals.
Get set up for success from the start
If you know you want to work in healthcare but not sure where to start, the first step is talking with our team. We'll help you find the right program for you, and we'll review your personal circumstances to ensure you're set up for success.
Ready to chat?
Gain healthcare knowledge & skills
Our programs provide high-quality education and support to help you apply your new knowledge to real-world scenarios. Plus, as a Health Tech Academy student, you have access to a coach who can help you navigate any challenge. They'll share what it takes to be successful based on their insider perspective and help build your confidence as you continue your journey.
See how our programs work
Put your skills to work
You've mastered your academic and clinical knowledge, and now's the time to put your skills to work to land an emerging healthcare job with an organization dedicated to helping patients. Your career specialist will help you show employer's that you're the right candidate for the job, starting with reviewing your resume and conducting mock interviews. You'll receive personalized job searching assistance for a year after you've completed your program.
Find the right career for you
How HealthTech Academy Compares
| | Health Tech Academy | Tradition programs through Community College or Online College |
| --- | --- | --- |
| Program & Tuition Cost | $2,500-$4,000 | Upwards of $16,000 |
| Exam Fees, Books & Materials | Included | Additional $250-500 |
| Job Ready In | 4 months | 1-2 years |
| Schedule Flexibility | ✔ | ⤫ |
| Travel Requirements | None | Required for in-person courses and labs |
| Student Support | ✔ | ✔ |
| Career Coaching | ✔ | Limited |
| Mentorship | ✔ | ⤫ |
| Content Delivery | All online | Varies |
| Guarantee | ✔ | ⤫ |
Jump start your healthcare career
Online healthcare job training with a dedicated team to support you at each step
Our team is here to help you understand what it takes to start a new career in healthcare – from selecting a program to financing to certification and beyond. If you've got questions, we can help.