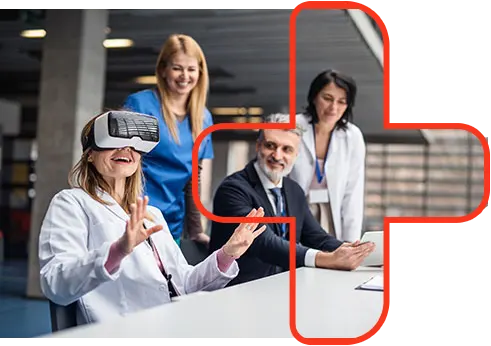 Programs Built for Better Career Pathways
Working in healthcare today requires a unique mix of skills. Healthcare professionals need to master the knowledge required for their role, accurately perform clinical duties, all while providing patients with the high level of service they've come to expect.
We design our programs to teach you exactly what you need to take on an entry-level healthcare role. When you complete your program, you can be confident that you're prepared to be successful, and you've got our support to help you land your next job.
Redefining Career Pathways
The healthcare workforce is evolving fast – and so are we.
In partnership with forward-thinking employers and higher education institutions, we'll develop scalable solutions that help you achieve your career goals, learning the specific skills needed to fill critical roles.
Learn More