Invest in employee development and see real ROI
Education and training can make a lasting impact on your organization's results. When you invest in your organization's future through on-demand training and coaching for new and current employees with Health Tech Academy, you can realize a return through:
Increased employee and team productivity
Improved retention rates
Reduction in hiring time
Flexible and scalable online training that fits your needs
Employee training and development happens in different ways at different times. Your organization's needs are unique and the learning styles of your employees' are too. Our flexible online learning and personalized coaching can help you elevate your employee's onboarding and training experiences, making them happy, and helping you run a productive, efficient organization.
With HealthTech Academy as your partner, you can scale your healthcare trainings to meet the needs of any moment: hiring, remediating, upskilling, cross-training. Plus, Health Tech Academy's coaches provide your employees with in-depth professional guidance, freeing your calendar to focus on patients and business results.​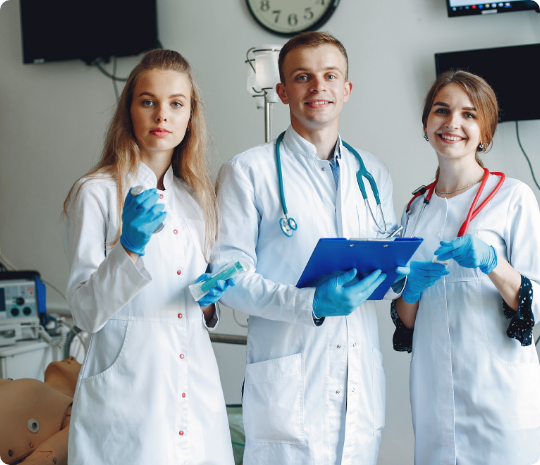 Healthcare training designed for the needs of today's healthcare employer
Healthcare employers need access to on-demand resources that can seamlessly fit into their daily operations. As a HealthTech Academy partner, you get access to our robust healthcare training courses, and we supplement our content with live 1:1 coaching sessions to help your employees get feedback to improve their performance.
Flexible, scalable online training with HealthTech Academy gives you free to confidently hire a great candidate that lacks training or experience. Instead of stretching your days thin training and doing your actual job, you can rely on us to help you fill specific skill gaps in current employees. And, to help retain your best employees, we can help you develop a learning path to develop them into your organization's future leaders.